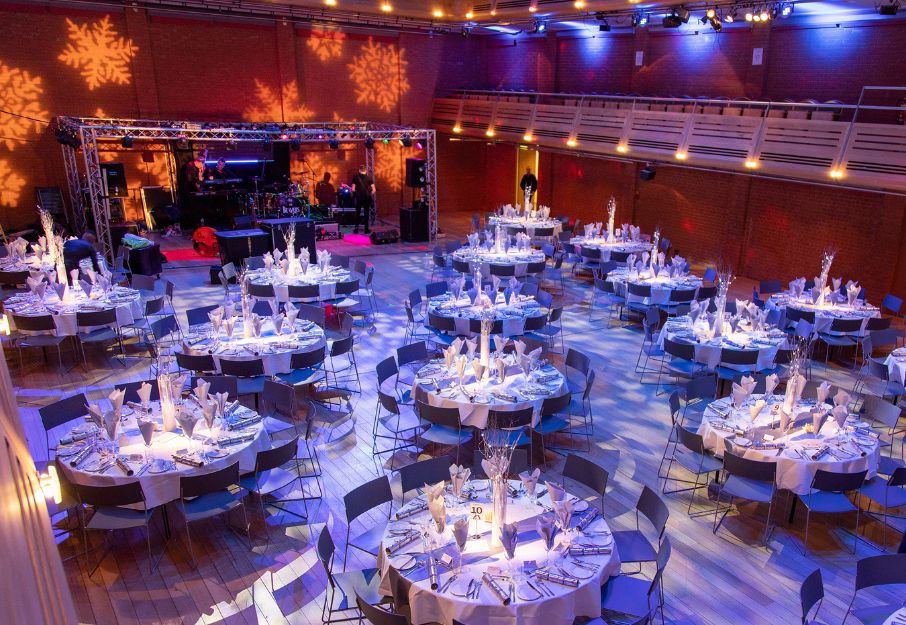 Sodexo Prestige's Apex Christmas Parties 2022
Do you want to celebrate Christmas in the ultimate party style this year? Christmas in Monte Carlo is what's on the cards for our Apex Party Nights this year. 
 
The event commences with a drink on arrival, where you and your guests are warmly greeted with a glass of celebratory sparkling fizz to get your evening underway.
 
After the welcome reception, step into the Auditorium and enjoy a magical evening of fine dining and entertainment. Our outstanding team of chefs have created a delightful three course festive dinner, using only the finest, seasonal ingredients to provide you with a true taste sensation. 
 
After a delicious dinner, dance the night away with our fantastic band! This glamourous evening includes Monte Carlo style entertainment, so get set to enjoy the gaming tables with our Game Dealers on hand to advise and assist guests as required. There may even be some beginners luck for those who haven't played before!
 
Please note that bookings are required for multiple tables of 10. A limited number of tables for 12 are available at an additional cost of £24 including VAT per table. 
Party nights will start at 7.30pm with the welcome drink, the meal will be served at 8.15pm, followed by magic mirror, casino tables and band opening at 10.30pm. Last orders will be called at 00.30am and the band will finish at 00.45am. The venue will close at 1am. 
 
Package price on Friday 2, Saturday 3, Friday 9 and Saturday 10 December is £59.50 per person. 
 
For further information and bookings please contact the Sales Team on 01284 758390 or enquiries.apex.uk@sodexo.com