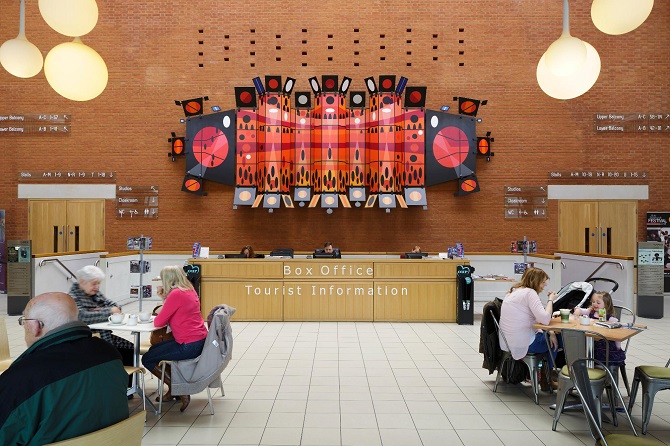 You can book for any of our shows at any time, day or night! Either book online, in person or over the phone.
COVID-19
On Monday 19 July, The Apex re-opened at full capacity; please visit our COVID-19 page for full information.
For more information about COVID-19 please visit GOV.UK - Coronavirus (COVID-19).
Please visit our COVID-19 page for the latest information regarding cancelled or postponed events. If an event you have booked for is cancelled or postponed, the box office will contact you.
You can purchase tickets by using one of the following payment methods: VISA credit and debit cards, MasterCard, Maestro Domestic, Electron, JCB, Solo and Laser cards. Please note, we do not accept cash, cheque or Maestro International, Amex or Diners cards.
Booking online
Browse through our What's on listings, find the event you want to attend and click the 'Book now' button on the listing page. Once you have selected your seats they will be added to your basket, you will then need to log in or create an account to proceed to checkout.
Booking by telephone
You can contact the box office on 01284 758000, Monday-Saturday, 10am-4.30pm. If you choose to receive your tickets by post, a £1.50 postage fee will apply.
Booking in person
The Apex box office, situated in the foyer, is open Monday-Saturday, 10am-4.30pm.
Please note we are only accepting card payments.
Information
You can contact the box office on 01284 758000 during box office opening hours, or email boxoffice@theapex.co.uk
See our full Terms and conditions